Home
Talk

37
666pages on
this wiki
This site contains SPOILERS! Please consult the guidelines for questions you may have regarding our policies.
Gravity Falls Wiki
Welcome to the Gravity Falls Wiki, a collaborative encyclopedia for everything and anything related to Gravity Falls. Gravity Falls is a Disney Channel animated series. Twin siblings Dipper and Mabel Pines are in for an unexpected adventure when they spend the summer with their great uncle in the mysterious town of Gravity Falls, Oregon. Upon their arrival, Dipper and Mabel's huckster great uncle, Grunkle Stan, enlists the siblings' help in running The Mystery Shack, a fun tourist trap he owns that overcharges unsuspecting customers. Although Dipper and Mabel quickly discover The Mystery Shack itself is a hoax, they sense there is something strange about their new town and together they begin to unlock the secrets of Gravity Falls. Keep checking this wiki for updates on everything and anything Gravity Falls!
Featured Polls (Past Polls)
What's your favorite episode of Season 1?

 

What merchandise would you most like to have?

 
Did You Know...
...Dipper's duffel bag has the word "Piedmont" on it in the first scene of the opening credits?
...that the show is based on Alex Hirsch and his twin sister, Ariel Hirsch's childhood?
...that Grunkle Stan has a tattoo on his back?
...Dipper is five minutes younger than Mabel?
...that 'Lil Gideon is on the back of a magazine Dipper is reading in "The Legend of the Gobblewonker"?
...some characters, like Dipper and Mabel, only have four fingers, others, like Grunkle Stan, have five due to character design choices?
...Wendy's last name is Corduroy?
...clones 3 and 4 from "Double Dipper" never returned?
...Big Foot appears in the woods for a split second in the opening credits?
...that the letter H appears in various locations throughout the Mystery Shack, such as in the windows and on the neon sign in the living room? They stand for Hirsch.
...that Alex Hirsch voices Grunkle Stan, Soos, Old Man McGucket, all of the gnomes, Quentin Trembley, and many others besides, on the show?
...that in "Dipper vs. Manliness," during the scene where Dipper is on the Manotaur's back, "Sonic Generations" music plays?
...towards the end of the theme song there's an image of a triangle shaped figure with one eye, a top hat, and a bow tie?
...that Alex Hirsch gave Mabel a pig because, as a kid, his twin sister, Ariel always wanted one?
...that the game "Nort" in "Fight Fighters" is "Tron" backwards?
...that the tree Dipper and Mabel are walking on in a promotional image, is a giant foot with six toes, which is also the number of fingers on the hand on books 2 and 3?
...that Soos is short for Jesús?
...Candy's last name is Chiu?
...that the number 618 is recurring?
...inside Thompson's car are the words: "Zombies Rule"?
...Dipper and Mabel's middle names are their parents' first names?
Helping Out
There are 666 articles and we are still growing since this wiki was founded. The wiki format allows anyone to create or edit any article, so we can all work together to create a comprehensive database for the Gravity Falls franchise. Don't forget to visit this Wiki's guidelines before editing. To write a new article, just enter the title in the box below.
Latest Promo
Featured Article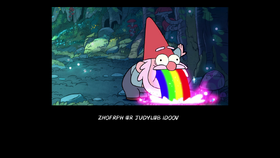 There is a cryptogram during the credits of each episode. They use Caesar ciphers, Atbash ciphers, and the A1Z26 cipher. Episodes 1-6 use the Caesar cipher, Episodes 7-13 use Atbash ciphers, Episodes 14-19 use the A1Z26 cipher, and Episode 20 uses a Combined cipher (a combination of all three ciphers). Book 3 contains a Symbol substitution cipher. (Read more...)
Featured Crew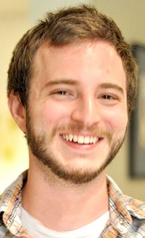 Joe Pitt was a director and character designer on Gravity Falls. His name is the inspiration for Pitt Cola. He has also worked on The Princess and the Frog, Wreck-It Ralph, and Aqua Teen Hunger Force Colon Movie Film... (Read more...)
Good Fortunes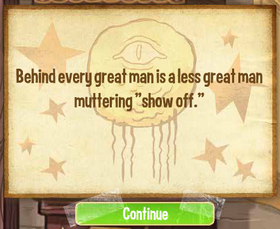 Click to get another fortune.